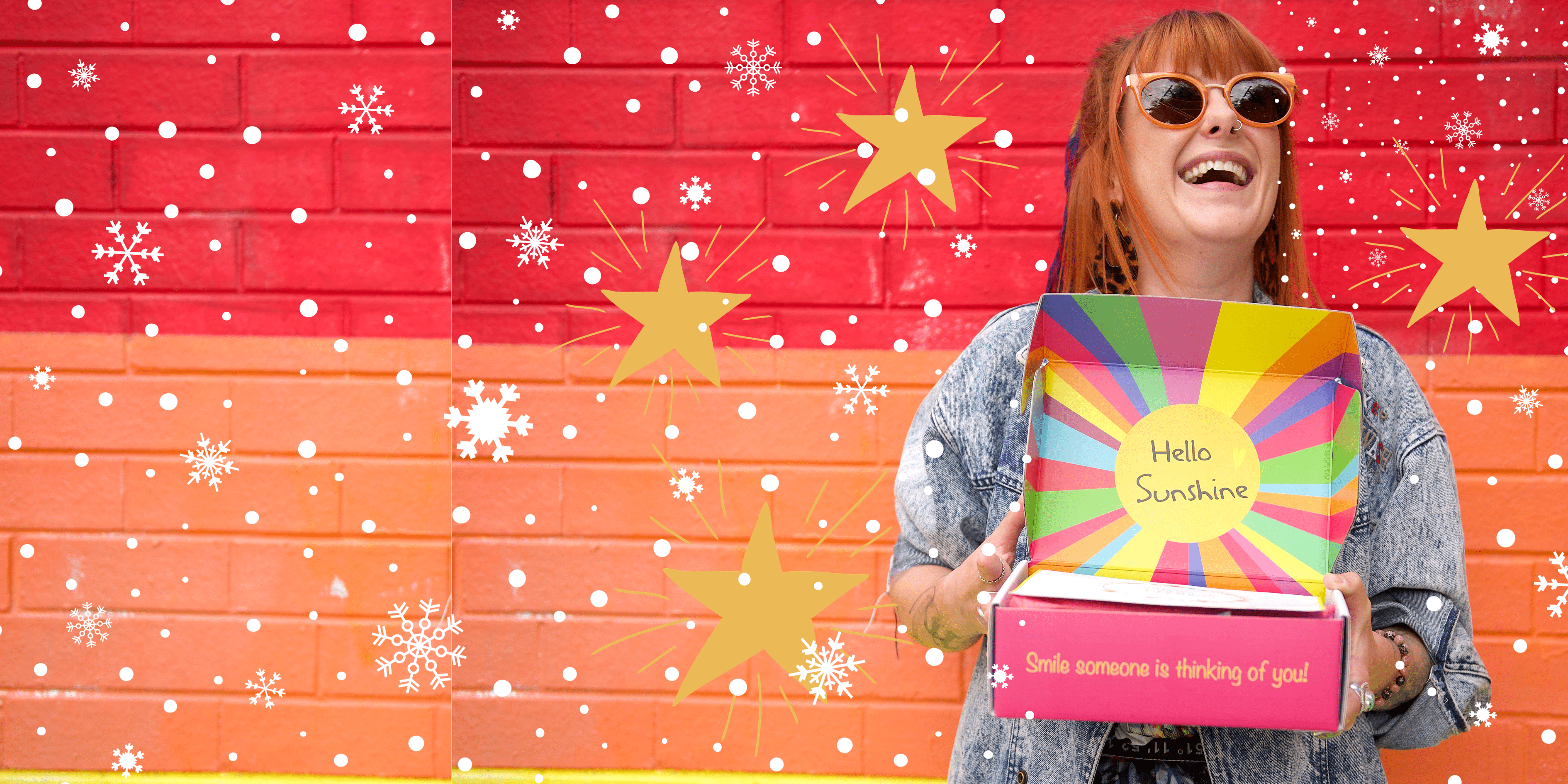 Self Care Gift Hampers 
Care package gift box delivery 
There is no better way to treat a loved one than by sending them a thoughtful care package with a thoughtful gift message to encourage them to relax and look after themself. Our Hello Sunshine gift boxes are a great treat to make her day! 
Send a stressed-out friend in need of some rest and relaxation a hug in a box to remind them that you are thinking of them. We can help you provide your bestie a gift box to encourage them take some time out for themselves. Our best friend gift boxes are full of lovely sweet and savoury treats and gifts for the body and soul that are like sending a hug from afar. Little shop of Happiness care package hampers or self-care hampers are like sending your love in a box with our sweet affirmation cards and thoughtful quotes and happy packaging, your care package delivery will make their day. 
Self Care Gift boxes to make her smile
Brighten up their day with a self care gift box delivery. We all love a care package surprise delivery! We know your friends and family will love a little pick-me-up gift box delivered with heartfelt wish and good vibes from you. Send a thoughtful gift box to a loved one to remind them you care. Little Box of Happiness is the most fun care package delivery in Australia. Everyone needs a box of happiness delivery. 
There are so many reasons to send a care package gift box for her. Send a hug in a box with a self care package for a busy mum, a friend going through a tough time or just a kind birthday gift box for someone who needs some extra love and care delivered to them 
We have lots of self-care pamper hampers to pick from at home spa experience our
restore me hamper,
hug in a box
, or
chocolate gift hampers
are all thoughtful ways to treat a loved. All of our Care package deliveries are like a hug in a box delivered to them to brighten their day and remind them you care!
What is a care package gift delivery?
A care package gift hamper is a thoughtful gift box that might include tasty food or wine gifts, body pamper products, relaxing tea, a lovely candle or heat pack or other products to encourage relaxation and rest. A self
care package or care package delivery is a wonderful way to send love, and let someone know you are thinking of them and you are wishing them well. Care package delivery for a new mum is a lovely way to spoil them. 
For any occasion when someone might need a boost of happiness and kindness, a care package delivery from a friend is the perfect treat that will lift their mood and brighten their day. Surprise someone who needs a boost positivity with the perfect self care gift basket delivered to their door from you to anywhere in Australia. 
Why are care packages delivery for friends important?

Often you can't be there in person to help friends and family. Little shop of Happiness care packages are here to help you shower you loved ones in your kindness from wherever you are in the world.  For a loved one who needs a reminder to put themselves first, a self care package delivery Australia-wide
 might be just the thing they need. If a loved one or work colleague or far away friend is feeling overwhelmed and stressed, send an encouraging little box of happiness to offer your support and let them know you are here for them even though you are not there in person is a great gift idea for them.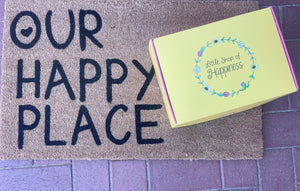 Box of Happiness Gift Delivery FAQ's
Once your order is out for delivery you will receive an email with a tracking info, so you can stalk that gift box all the way to the front door! You will also receive an email notification when the gift box has been successfully delivered. Or you might hear from the recipent before hand saying how much they loved their gift delivery. You might even get some happy tears.
AUSTRALIA wide gift delivery
Unfortunately, we do not offer a specific day delivery option. We do however get it there as close to your selected at that we can and can also write on the hamper 'Do Not Open Until _____' , at your request so that if your gift box arrives early, they will know when to open it
If you require your gift box to be delivered by a specific date our 'FREE Express Shipping' option will help with this!
All gift boxes sent using our 'Express Shipping' service are sent with Authority to Leave. If no one is home to receive the gift box Australia Post drivers will attempt to leave the package in a safe place by the front door. If there is no safe place to leave the gift box a slip will be left and the gift box will be taken to the nearest Australia Post outlet for collection.
All gift boxes sent using our 'Specific Day Delivery' or 'Same Day Delivery' within Perth are sent with Authority to Leave. If no one is home to receive the gift box our drivers will attempt to leave the package in a safe place by the front door. If there is no safe place to leave the gift the driver will contact you ask what you would like to do (This is why it's important to make sure you leave recipients nphone numebr and your phone number!)
We have descriptions on all of our hampers that outline what comes in each hamper. Please note that if we temporarily run out of stock of an item we will swap it without notice for something similar of equal or greater value.
A conffeti explosion box is a colourful box that explodes with conffeti when opened and is full of gifts to make you smile. Take your gifting game to the next level with a conffeti explosion surprise gift box from Little Shop of Happiness! Personalise your feel good gift box or little box of happiness, and you have the perfect little gift to make someone's day.